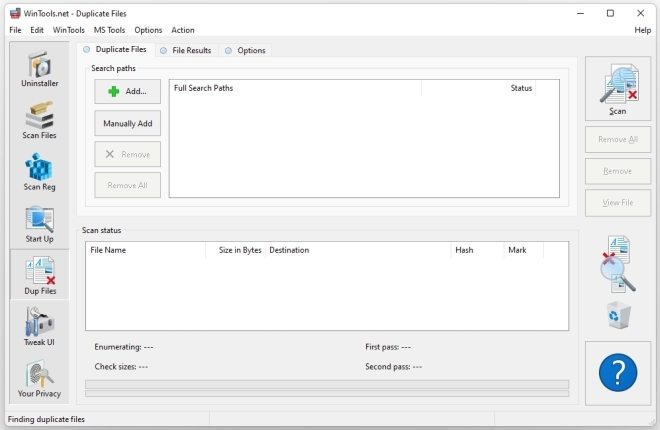 Duplicate Files Reclaim wasted disk space and speed up your computer by removing duplicate files today. The easy to use tool uses smart technology to identify all kinds of duplicate files.
System requirements:
OS MS Windows 11/10/8.1/8/7/VISTA/Me/2000/XP x86 x64
Minimum screen resolution 1024x768
CPU: Pentium processor and above
RAM: 128 Mb RAM
HDD: 5 Mb free disk space
Download size: 2.5M
.